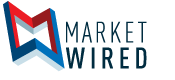 MidwayUSA Returns as Official Sponsor of 2017 NRA Annual Meetings and Exhibits
MidwayUSA Returns as Official Sponsor of 2017 NRA Annual Meetings and Exhibits
Click here for high-resolution version
/EINPresswire.com/ -- COLUMBIA, MO--(Marketwired - December 14, 2016) -
MidwayUSA, internet retailer of "Just About Everything® for Shooting, Hunting and the Outdoors," is pleased to return as the Official Sponsor of the 2017 NRA Annual Meetings and Exhibits. The 146th edition of the NRA's preeminent annual event will be held April 27-30, 2017, at the Georgia World Congress Center in Atlanta, Georgia.
"In America we have the freedom to give back to the causes we believe in. As for [my wife] Brenda and I, we believe in the National Rifle Association of America -- the foremost guardian of our right to keep and bear arms," said Larry Potterfield, Founder and CEO of MidwayUSA. "We're honored to return, for the eighth consecutive year, as the Official Sponsor of the NRA Annual Meetings and Exhibits, and we look forward to seeing everyone in Atlanta!"
"On behalf of the 5 million members of the National Rifle Association, we are incredibly proud of our great partnership with MidwayUSA as we look forward to celebrating our freedom, our heritage and our Second Amendment at the 146th NRA Annual Meetings and Exhibits," said Wayne LaPierre, Executive Vice President and CEO of the NRA. "The Potterfield family has been an invaluable ally and supporter in the effort to protect and defend the Second Amendment for decades, and the NRA is honored to once again showcase their undeniably incredible contributions to our shared cause as the Official Sponsor of our premier annual event."
The 2017 NRA Annual Meeting & Exhibits features more than 15 acres of the most spectacular displays of firearms, shooting and hunting accessories in the world, drawing tens of thousands of Second Amendment supporters, NRA members and shooting sports enthusiasts from across the nation. Visitors can spend the day exploring products from every major firearm company in the country, can book the hunt of a lifetime in our exclusive outfitter section and view priceless collections of firearms in the gun collector area. Attendees will see an amazing array of knives, wildlife art, shooting accessories, hunting gear, ATVs and much more! Bring the whole family, because with 650,000 square feet of exhibit space, there's something for everyone.
For more information about the full 2017 NRA Annual Meetings and Exhibits schedule of events or to explore exhibitor and sponsorship opportunities, visit www.nraam.org.
About the National Rifle Association
Established in 1871, the National Rifle Association is America's oldest civil rights and sportsmen's group. Five million members strong, NRA continues its mission to uphold Second Amendment rights and is the leader in firearm education and training for law-abiding gun owners, law enforcement and the military. Visit http://www.nra.org.
About MidwayUSA
Both country kids from Missouri, Larry and Brenda Potterfield turned their passion for shooting sports into a career by opening a small gun shop in 1977 that would eventually become MidwayUSA (http://www.midwayusa.com). They instilled family values like honesty, integrity and respect for others into the business, and strive to maintain this culture with each Employee added to their growing team. For over 39 years, MidwayUSA has maintained an unyielding focus on Customer Satisfaction and continues to offer JUST ABOUT EVERYTHING® for Shooting, Hunting and the Outdoors.
For more information on MidwayUSA, visit their website (http://www.midwayusa.com), find them on Facebook (http://www.facebook.com/OfficialMidwayUSA), or follow them on Twitter (http://twitter.com/midwayusa).
Image Available: http://www.marketwire.com/library/MwGo/2016/12/13/11G125086/Images/100_-_MidwayUSA_Returns_as_Official_Sponsor_of_201-cf89a481b1438472874ffd5ac0792d05.jpg


Powered by


EIN Presswire does not exercise editorial control over third-party content provided, uploaded, published, or distributed by users of EIN Presswire. We are a distributor, not a publisher, of 3rd party content. Such content may contain the views, opinions, statements, offers, and other material of the respective users, suppliers, participants, or authors.
Submit your press release